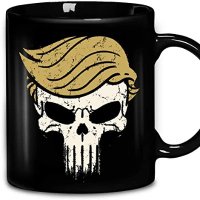 BlackCoffeeMatters (@BCoffeeMatters1)
386 posts 207 followers 299 followings
#BlackCoffeeMatters #PATRIOT #MAGA #KAGA2020 #FreeGeneralFlynn #KungFluVirus #RecallGavinNewsome #ALLLIVESMATTER #DemocratsHateAmerica Always follow back!!
2020-07-02 00:59:30
©Twianon | Best Twitter online viewer | About Us
This site uses the Twitter API but is not endorsed or certified by Twitter. All Twitter logos and trademarks displayed on this applicatioin are property of Twitter.