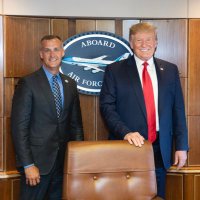 Corey R. Lewandowski (@CLewandowski_)
2989 posts 551258 followers 49 followings
Dad of 4, Senior Advisor Trump/Pence 2020, TV Commentator, Campaign Manager Donald J. Trump for President 2016, 2X NYTimes Best Selling Author.
Washington, DC
2015-11-05 18:19:17
©Twianon | Best Twitter online viewer | About Us
This site uses the Twitter API but is not endorsed or certified by Twitter. All Twitter logos and trademarks displayed on this applicatioin are property of Twitter.