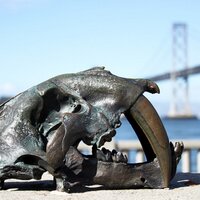 DHCooper (@DHCalifornicus)
259016 posts 707 followers 1998 followings
Poet, weightlifter, veterinary assistant. Will not normalize. Handles agitated Rottweilers. Glad to have grandparents who aided the original Resistance. He/Him.
Culver City, CA
2012-01-21 06:15:33
©Twianon | Best Twitter online viewer | About Us
This site uses the Twitter API but is not endorsed or certified by Twitter. All Twitter logos and trademarks displayed on this applicatioin are property of Twitter.