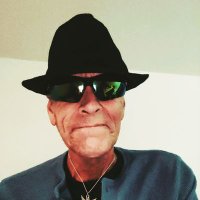 Dale Glickman (@DaleGlickman7)
1016 posts 120 followers 1097 followings
I love all kinds of beautiful sexy woman and I have all the respect for them and I love to cook and work with my hands especially with beautiful sexy woman!!
Castaic, CA
2020-04-07 23:54:34
©Twianon | Best Twitter online viewer | About Us
This site uses the Twitter API but is not endorsed or certified by Twitter. All Twitter logos and trademarks displayed on this applicatioin are property of Twitter.