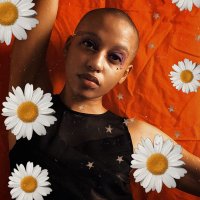 Danyi Be Writing ✍🏾 (@SinEater_Danyi)
97968 posts 2476 followers 375 followings
pronounced like Danny || 27 || They/Them || Writer (looking for an agent!) || Most my tweets be missing words or having extra, cause my mind be other places..
https://sineaterdanyi.wordpress.com
2009-04-19 00:58:25
©Twianon | Best Twitter online viewer | About Us
This site uses the Twitter API but is not endorsed or certified by Twitter. All Twitter logos and trademarks displayed on this applicatioin are property of Twitter.