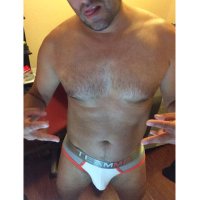 🆂🅞🅲🅐🅻🅓🆄🅓🅴🅢🅾🅚 🏳️‍🌈 Adults Only 18++ (@Socaldudesok)
72465 posts 19710 followers 10162 followings
Follow,comment-#jockstrap #underwear fan Masculine/Non-Hetero #TeamHomo #TeamTaken. AVI is me. #NSFW and over 18+ only. Si hablo español. Only Men. Let's chat!
http://socaldudesok.tumblr.com/
So Cal, LA & OC
2010-09-28 19:19:38
©Twianon | Best Twitter online viewer | About Us
This site uses the Twitter API but is not endorsed or certified by Twitter. All Twitter logos and trademarks displayed on this applicatioin are property of Twitter.