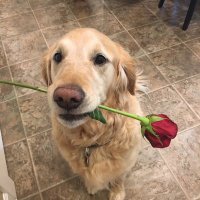 Steve Milner (@SteveMilnerDVM)
9462 posts 760 followers 1196 followings
Father, veterinarian, American who hates what our country has become. Oh yeah, and golden retriever lover.
Oregon City, Oregon, USA
2017-04-13 23:27:27
©Twianon | Best Twitter online viewer | About Us
This site uses the Twitter API but is not endorsed or certified by Twitter. All Twitter logos and trademarks displayed on this applicatioin are property of Twitter.