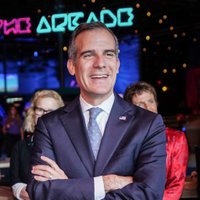 Eric Garcetti (@ericgarcetti)
6530 posts 296721 followers 2091 followings
Angeleno. Public Servant. Mayor. Not paid for, sponsored by, or hosted by city of L.A. Ads paid for by the DVF. Tweets from Mayor Garcetti signed EG.
Los Angeles
2008-11-13 05:36:42
©Twianon | Best Twitter online viewer | About Us
This site uses the Twitter API but is not endorsed or certified by Twitter. All Twitter logos and trademarks displayed on this applicatioin are property of Twitter.