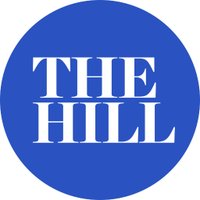 The Hill (@thehill)
752855 posts 3859965 followers 264 followings
The Hill is the premier source for policy and political news. Follow for tweets on what's happening in Washington, breaking news and retweets of our reporters.
Washington, DC
2007-03-22 18:15:18
©Twianon | Best Twitter online viewer | About Us
This site uses the Twitter API but is not endorsed or certified by Twitter. All Twitter logos and trademarks displayed on this applicatioin are property of Twitter.